Registration/Admissions Information
2023-2024 REGISTRATION DATES
The online registration for NEXT year will begin on
Monday, February 13th for RETURNING students
Monday, February 27th for NEW students.  More details will follow.
Class Offerings for the 2023-2024 School Year.
THREE & FOUR YEAR OLDS
MORNING ONLY 8:30 – 12:30
Student must be toilet trained.
Student must be 3 or 4 by September 1
T/TH –  $2,290/year 

M/W/F  –  $3,430/year
Mon. – Fri. – $5,720/year
Bring with you
Completed Birth Certificate Certification Form and your child's Birth Certificate for verification
Tuition Payments
Monthly payments or tuition paid in full are processed through FACTS Tuition Management.  FACTS is an automatic tuition payment program. A one-time fee is charged for enrollment into the FACTS system.  The FACTS enrollment form and fee are due at the time of registration.
For more information or to schedule a tour, please contact Debra Alba, Director of School Ministry at esdirector@crossofhope.org .
Registration is not complete until:
All forms are submitted through FACTS
Registration fee of $150 (new students) and Instructional Materials Fee of $50 are paid
FACTS Tuition Payment Plan or tuition Paid In Full via FACTS is completed.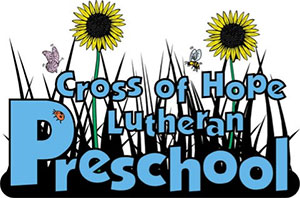 Get in touch with Cross of Hope
Call
Church: (505) 897-0047
Preschool: (505) 899-0928
Elementary: (505) 897-1832
Location
6104 Taylor Ranch Rd NW
Albuquerque, NM 87120
Message
Send us a message, we're happy to help!