Blessings to you as you explore Cross of Hope's website.
Cross of Hope is a young and vibrant ministry on Albuquerque's west side, dedicated to sharing the good news of Christ with all. We are part of the Evangelical Lutheran Church of America (ELCA) and part of the larger body of Christ.
Visit us to experience God's love for you through worship, fellowship, and ministry opportunities. We welcome you in the name of Christ.
Special Schedule on Sunday, October 27, 2019!
Instead of our regular two worship services, there will be one service at 10:00am. Please join us in worship as one community that morning. Everyone is also welcome for food and fellowship beginning at 8:30am.
Members and regular attenders are invited for a congregational meeting at 11:00am.
Cross of Hope feels like an extended family with a strong commitment to enrich our lives with the forgiveness, grace and love received by our beliefs in God.
We are strong in our Christian faith and are excited to share that hope and love with others.
We are a house where God lives, fulfilling the Gospel in love to each other and the community.
Cross of Hope is a loving, family friendly congregation.
We love the Lord and want to live according to His word and to His glory.  Doing this together strengthens all of us.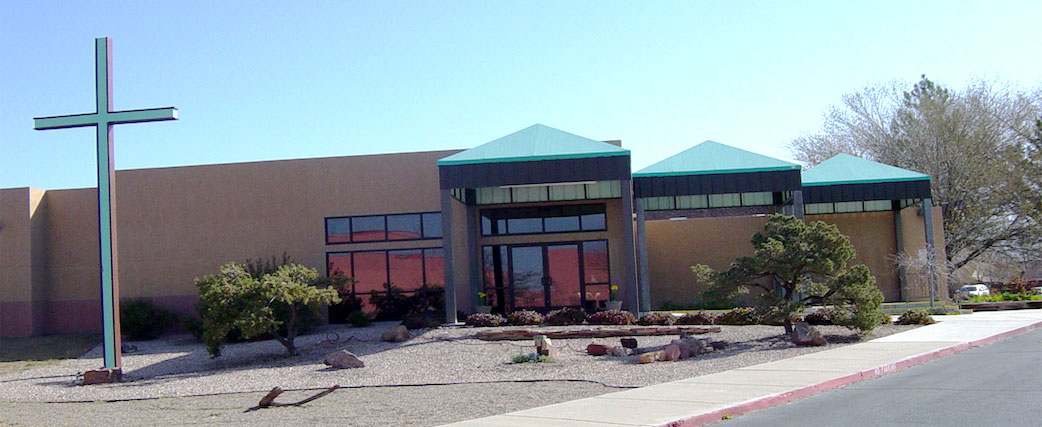 Oct
23
Wed
Walking in the Way Wednesday
Oct 23 @ 3:15 pm – 7:30 pm
All are welcome to join us for Walking in the Way Wednesday (W3)! This is a time of faith formation for all ages. Elementary aged youth programming begins at 3:15 (come as you are able after school is over), and middle high, senior high, and adult programming begins at 5:00.
See the full schedule here: https://www.crossofhope.org/church/services-and-mid-week-program/
Everyone is welcome! Bring a friend!
Financial Peace Class
Oct 23 @ 6:30 pm – 8:00 pm
Cross of Hope is offering Financial Peace University, a biblically-based program that helps participants pay off debt, save for the future, budget effectively, and give generously. To find out more about Financial Peace University, go to: https://www.daveramsey.com/fpu
For more information or to register, contact the church office (505-897-0047).
Get in touch with Cross of Hope
Call
Church: (505) 897-0047
Preschool: (505) 899-0928
Elementary: (505) 897-1832
Location
6104 Taylor Ranch Rd NW
Albuquerque, NM 87120
Message
Send us a message, we're happy to help!