Blessings to you as you explore Cross of Hope's website.
Cross of Hope is a young and vibrant ministry on Albuquerque's west side, dedicated to sharing the good news of Christ with all. We are part of the Evangelical Lutheran Church of America (ELCA) and part of the larger body of Christ.
Visit us to experience God's love for you through worship, fellowship, and ministry opportunities. We welcome you in the name of Christ.
NEW! Learn more about our sermon series: You Have Come Home, We See You, You Belong. Join us November 10, November 17, and November 24.
Cross of Hope feels like an extended family with a strong commitment to enrich our lives with the forgiveness, grace and love received by our beliefs in God.
We are strong in our Christian faith and are excited to share that hope and love with others.
We are a house where God lives, fulfilling the Gospel in love to each other and the community.
Cross of Hope is a loving, family friendly congregation.
We love the Lord and want to live according to His word and to His glory.  Doing this together strengthens all of us.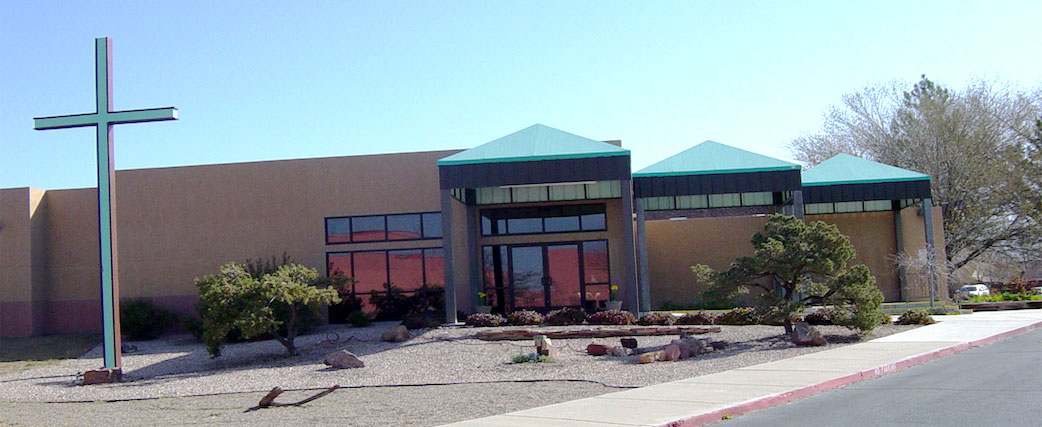 Dec
18
Wed
Lunch Bunch

@ Olive Garden
Dec 18 @ 1:00 pm – 2:00 pm
Cross of Hope's senior members and friends meet at restaurants around town for good food and good company. Contact Russ & Mary Pat for more information and to RSVP.
Las Posadas Community Celebration
Dec 18 @ 6:00 pm – 8:00 pm
Save the date for this year's Los Posadas! Experience this meaningful southwestern tradition as we look for a place for baby Jesus to be born. Meal and music to follow.
Get in touch with Cross of Hope
Call
Church: (505) 897-0047
Preschool: (505) 899-0928
Elementary: (505) 897-1832
Location
6104 Taylor Ranch Rd NW
Albuquerque, NM 87120
Message
Send us a message, we're happy to help!