Cross Of Hope
School Staff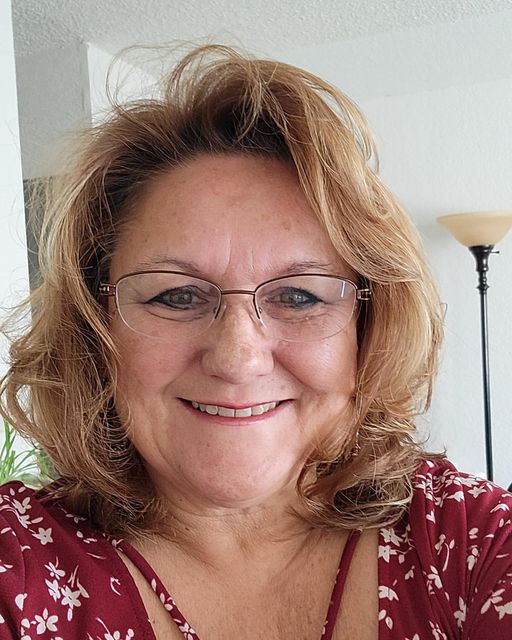 Susan Rivera
Director of School Ministry
I am beyond blessed to be entrusted with the role of Director of Cross of Hope School Ministry. I moved to Albuquerque three years ago in the middle of the pandemic and 'found' Cross of Hope while on a walk to the park from my nearby apartment. I am a licensed teacher in the state of New Mexico, with a bachelor's degree in human communication, and a master's degree in education, and 24 years of  teaching experience .Inspiring others through curiosity in a classroom comes second only to raising my two sons; Aaron, 32, who lives in Colorado with his dog and two cats, and Jake, 34, who lives here in Albuquerque with his wife, Jess, and my three grandkids, soon to be four in October! Spending as much time as possible wrapped up in their sweet, loving arms is my greatest joy. In my spare time, I belong to a hiking group, a women's bible study, a community group, and a sorority of women educators, DKG. Yes, I am an extroverted extrovert! I can't wait to see how God will work through me here at Cross of Hope. I am so thankful for all the love, support, and the encouragement received from our school and the church community.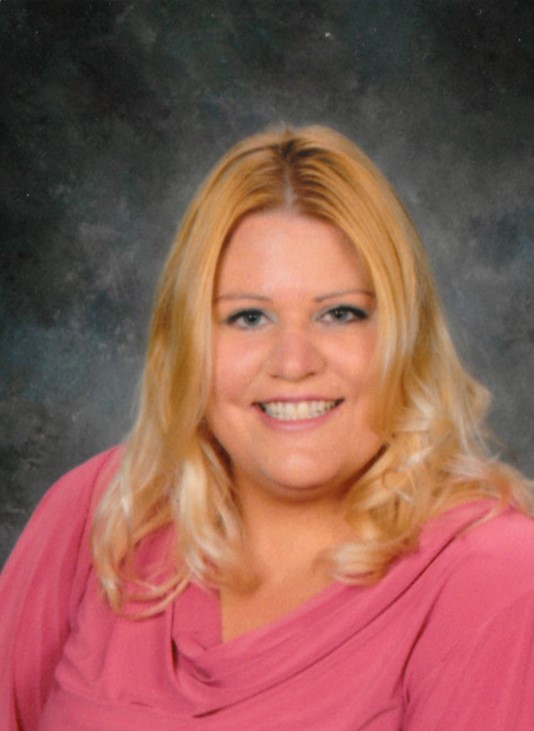 Courtney Knutila
Preschool Director and 3's and 4's Multilevel Teacher
I have been at Cross of Hope preschool since August 2015. This year beginning August 2022, I am honored to be the new director of the preschool. My educational background is a Bachelor of Science in Early Childhood Multicultural Education, and I will be completing a Master's degree in education in May 2023. My teaching experience is with children between the ages of 6 months to 5 years old, for more than 15 years.
The preschool means a lot to me and I want to continue building the program, as well as keeping the aspects that make the school special. Because of this school, I have grown not only as a person, but spiritually, and professionally.  Through my experience, I want to give back everything I can, in order to advance  the goals and traditions the preschool has to offer.  I am excited to travel through this journey with the amazing families and staff and continuing the legacy, integrity and excellence the preschool is known for.

Debra Gonzales
Intervention Specialist
Home and Family:  I am married, and my husband is retired from Sandia Labs. We have a son and a daughter who are both adults. We have three grandchildren and one great grandson. Our four-legged family members consist of two doggies and one kitty cat who keep us entertained and
provide us with lots of love and great companionship. We are native to the Land of Enchantment. We love to eat and cook New Mexican food and love both red and green Chile.
Education: I earned both my bachelor's degree and master's degree in Elementary Education K-8 from UNM. I am a licensed K-8 level IIIA Instructor with endorsements in TESOL and Language Arts. I have taught grades K-3 and held various teaching positions where I taught grades K-5 in small groups. I have experience in teaching multi-age groups and diverse populations. I have 23.5 years of teaching experience mostly in Albuquerque Public Schools. I joined the teaching staff here at Cross of Hope School in January of this year and I am so blessed to be among this community.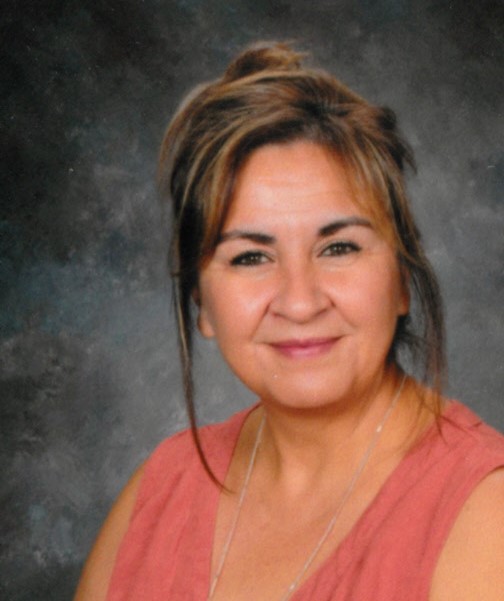 Ann Martin
Tuesday and Thursday Teacher 3's
I first came to Cross of Hope as a young mother in MOPS in 1993 when my first child, a son, was 2 years old.  Being a part of MOPS I heard from another mother about how wonderful the preschool was. At that time my second child, a daughter, was four and I was happy to be able to put her in the four year old preschool program. My youngest child, a daughter, was able to attend Cross of Hope Preschool for two years.  For one of those years our wonderful Miss Janna was one of her teachers. I was totally in love with the preschool! I was asked if I would be interested in being a substitute teacher, to which I said "yes". In 2005 I was asked if I would be interested in applying for the educational assistant position that was opening up in the three year old program the following school year, so I did. The following year I was so blessed by the Lord and this preschool to be asked to become the lead teacher for the three year old program. The Lord gave me a new song in my hear to teach!! I never thought I would be a teacher.  I love what I do and I feel very belssed to be just a little part of these children's lives!!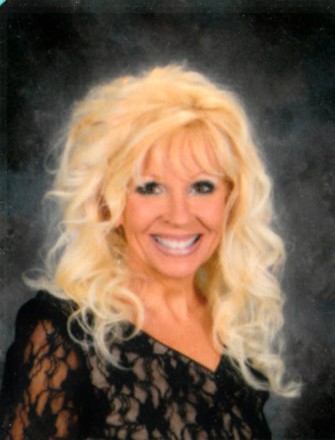 Lori Braunhardt
Tuesday and Thursday Teacher 4's and 5's
My name is Lori Braunhardt and I have the honor of being the teacher in the 4/5 year old preschool classroom.  This is my 15th year working at Cross of Hope Lutheran Schools.  I have a Bachelor of Arts degree from the University of New Mexico.  I also have a 2 year Child Development Certificate from Central New Mexico College.  I am a certified yoga instructor.  I love my job and these beautiful children that God has blessed us with here at Cross of Hope!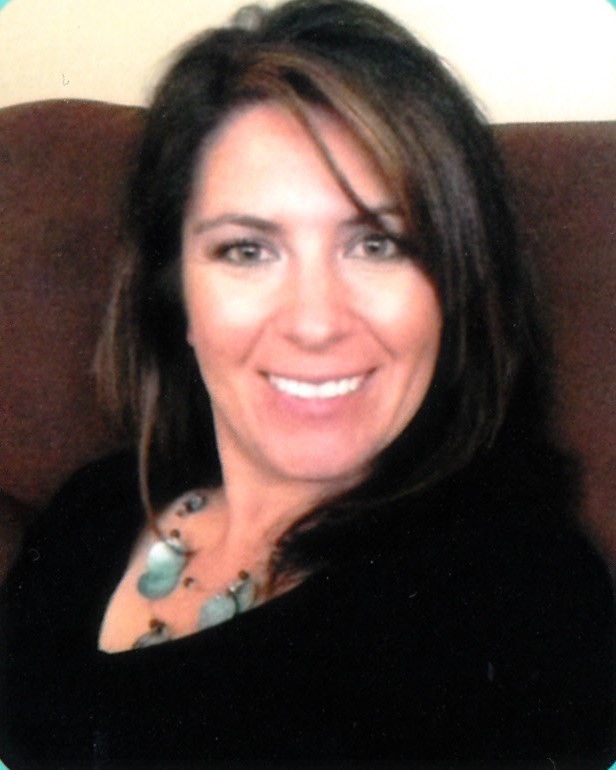 Rhonda Cantu
Educational Assistant 4's Monday - Friday
God truly has a plan and purpose for my life by sending me to this wonderful preschool to be a teacher when I was ready to go back to work after being a stay at home mom raising my two sons. While attending church and strengthening my faith, I walk in His grace. I love sowing seeds into the families and sharing God's great love with these children and preparing them for kindergarten. I enjoy working with my colleagues because they are so much fun. I thank God for this ministry he gave me.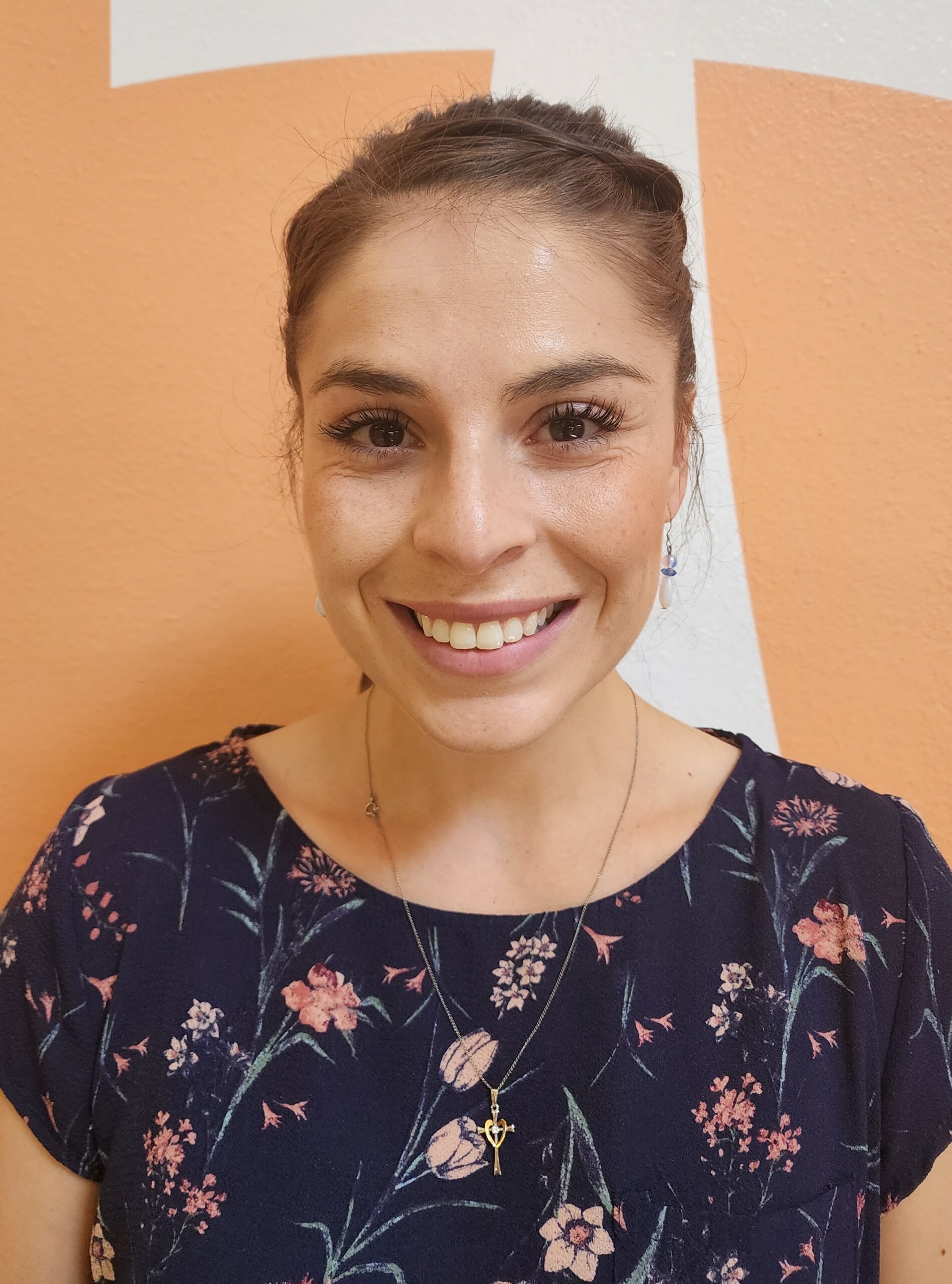 Deonna Chavez
Preschool Educational Assistant
My name is Deonna Chavez and I am so honored and blessed to be a first year educational assistant for this upcoming school in the three year old program. I am originally from northern New Mexico and moved to Albuquerque in 2012, where I met my wonderful husband and through the grace of God we were blessed with two amazing kids. I was fortunate to be a stay at home mom for the past five years.
I received my associate degree in 2015 as a licensed physical therapist assistant and actively remain licensed. My daughter attended the preschool three year old program and we absolutely loved the school. We immediately felt the sense of comfort from the staff that she was in good hands and throughout the school year, we witnessed the developmental growth, social skills, and overall happiness in attending this wonderful school. I was able to volunteer in her classroom and realized very quickly that working in the schools was a goal.
That saying "God's Timing," truly attested to this opportunity. I was asked to be an EA for this upcoming three year old program and I am so eager and excited to be a part of this ministry and school community.
My hobbies include: Spending time with my family and making memories, outdoor activities, running, gardening, and most importantly strengthening my faith with God.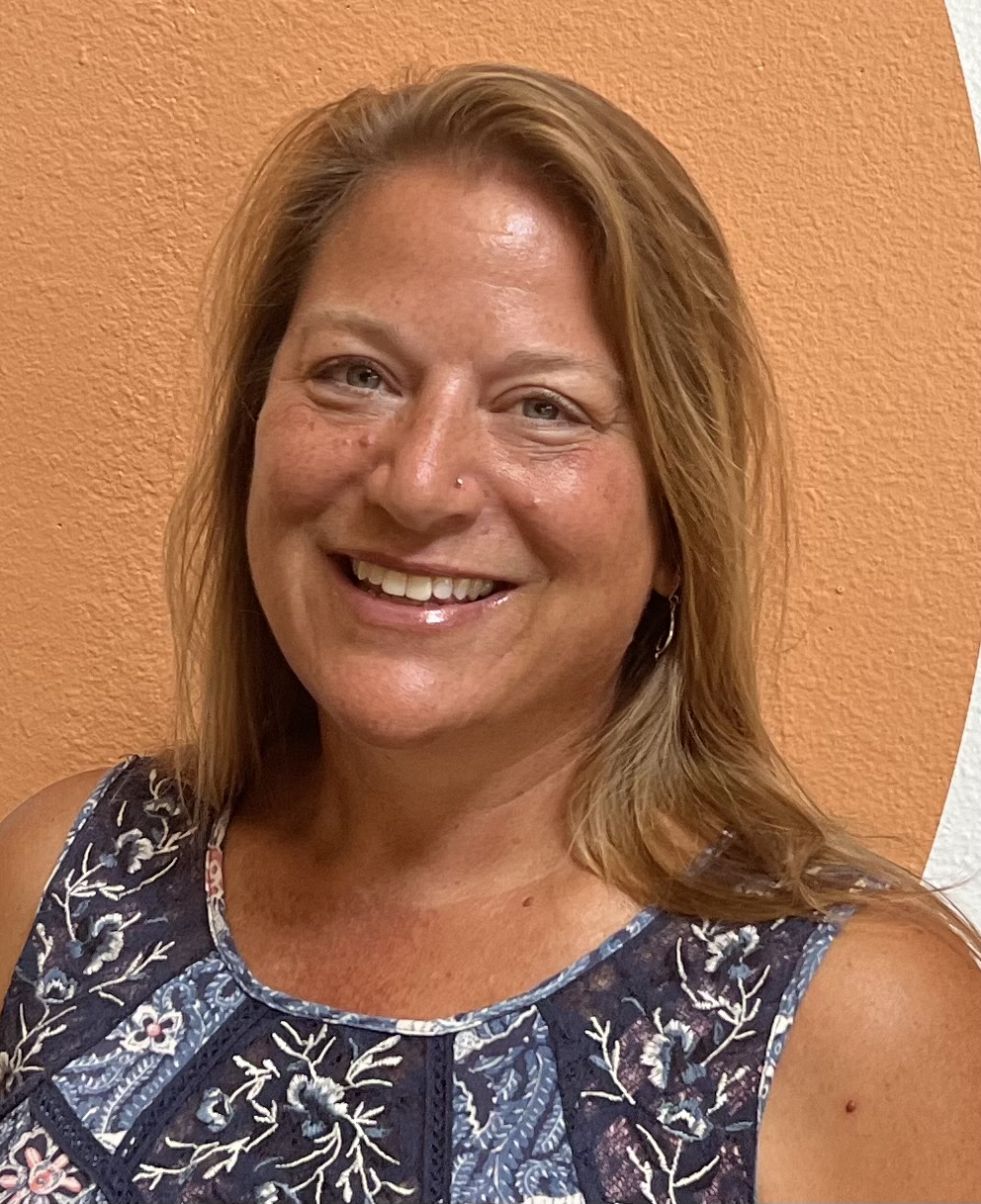 Jennifer Abeyta
Kindergarten Teacher
I have been an educator since 1992. I served as an educational assistant, substitute teacher, classroom teacher in grades K-3, and assistant principal. I am now back in the classroom where I am thrilled to be teaching children Biblical principles and the love of Jesus.
I live in Albuquerque with my husband Don of 22 years, 3 children (Hannah 21, Diego 19, Christian 17), my mother and our menagerie of 5 dogs and one cat. I moved to New Mexico from Montana in 2000 to teach. I never dreamed New Mexico would be my home but 23 years later, I guess you would consider me a transplant. I love contemporary Christian music, Sandia sunsets, date nights with my husband and family gatherings. We are a joyful family serving Jesus and basking in His blessings.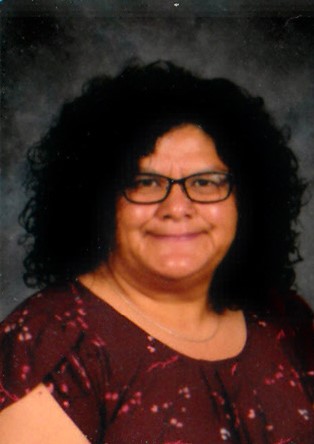 Lea Vera
1st and 2nd Grade Teacher
Hi! My name is Lea Vera and I am honored and blessed to be starting my 4th year here at Cross Of Hope School and my 21st in teaching.  I was  a public school teacher for 16 years before I joined the Cross of Hope Community.  This school year, I am teaching a multilevel class this year that is made up of both 1st and 2nd graders. I am the mother of a fabulous and beautiful daughter who is in 6th grade.  She is attending Canon Christian Academy in our hometown Belen, where we reside. I am currently a Level II teacher.  I earned my Bachelor of Science in Education from the University of New Mexico in May of 2003.  I have taught  grades Pre-K through 8th grade Language Arts.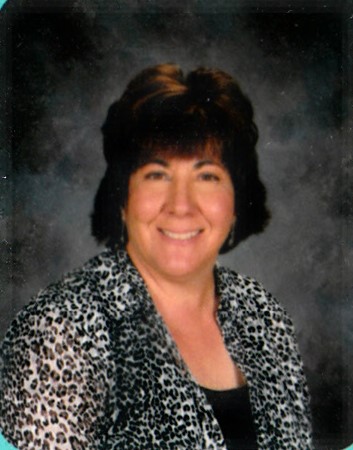 Elaine Pratt
3rd Grade Teacher
Hi! My name is Mrs. Elaine Pratt! My husband Jeff and I have been married for 29 years. We met at work when I worked in the semi- conductor industry in NY.  We have no children, unfortunately; but love our 3 Alaskan breed dogs: Tatiana, Oksana, and our rescue, Aspen.  I enjoy traveling, reading, playing with the dogs, and cooking.  This will be my 14th year at Cross of Hope School.
B.S. in Business Administration, double major in information systems and management from Manhattan College.  I worked for 15 years as a computer programmer, tech, and online tech support.  I earned my Master of Education in Special Education from New Mexico Highlands University.  I am dual certified in New Mexico to teach General and Special Ed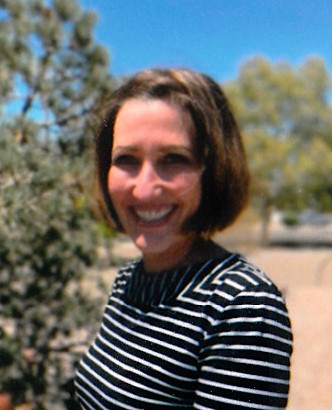 Joy Thornhill
4th and 5th Multilevel Grade Teacher
Began her teaching journey in 1996, just a few years out of her Bachelor of Science at UNM. She took a 2-year teaching program and earned a post-baccalaureate in K-8 education. Teaching 5th grade at Inez Elementary, she also started her own family and stayed home to raise her daughter and son. While they attended pre-school at Cross of Hope, she pursued her Master of Education. She has taught 3rd through 8th grade and spent 8 of her 14 years in the classroom at Cross of Hope School; and Pastor Adam has been her own pastor for the past 5 years here at our church.
"I learned to love learning in the experimental classrooms of the 1970s where we had a mini society to learn economics, created, and performed our own commercials to show our learning, were able to move ahead in math or do more practice in small groups, where we sat in reading groups and got to talk about books, and had amazing art lessons in calligraphy and macramé! Mrs. Scavarda and Mr. Bailey were my own 4th and 5th grade teachers who unknowingly shaped my destiny to teach!"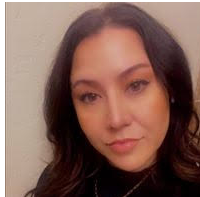 Sarah Monarski
Computer Science
I feel incredibly blessed to have the opportunity to begin my 6th year here at Cross of Hope as the Computer Science teacher. This is my 18th year in education. I am a level 3-A, National Board-certified teacher with endorsements in TESOL, Language Arts, and Social Studies. I hold a Bachelor of Science K-8 in Education from the University of New Mexico. Go Lobos! I have two beautiful children, ages 12  and 10, and both have attended Cross of Hope since preschool. I've also been married to my wonderful husband, Brandon for 14 years. This Christian community is truly my happy place and I look forward to introducing students to the exciting world of coding this year.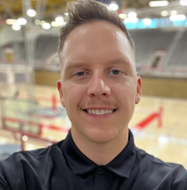 Alex Kurtzman
PE Teacher
I am a Colorado kid but have migrated south to the land of enchantment in search of a PhD in Physical Eduction Teacher Education, for which I am in my third year. I was lucky enough to be connected with Cross of Hope through the UNM PETE program. After teaching here last year I realize the unique family-oriented culture present at this school. I have never felt more welcomed and appreciated by staff and students! I love teaching here! I received a bachelors at University of Northern Colorado in Sport Exercise Science with a minor in K-12 PE Teaching; and a graduate degree at University of Wisconsin-La Crosse with minors in Adapted Physical Education and Outdoor-Adventure Education. I have two publications in print thus far and am working on many more! Please feel free to ask me anything, I would love to connect. In my free time (what is that?)– I love movement of all sorts; lifting weights, hiking, Peloton classes, yoga, kendama as well as playing pool, chess, video games, listening to and making music, and deep talks with friends, learning about people and connecting with humans, among many, many other hobbies.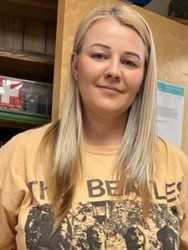 Amanda Horn
Substitute Teacher
I was born and raised in Albuquerque. I received my bachelor degree in Criminology from University of New Mexico. My son has attended Cross of Hope school since he was in preschool and is now in 4th grade. I have volunteered at the school and for the past three years I have been a substitute teacher.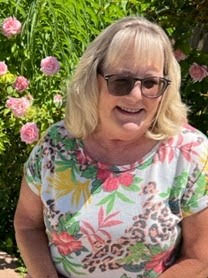 Lynne Bagby
Substitute Teacher
Lynne Bagby is the editor of the Cross of Hope newsletter, Rays of Hope.  She is also a volunteer substitute and works at the Welcome Desk at Cross of Hope.  Lynne loves Cross of Hope Church and School.  It is rewarding to work with people at the church and be able to be a part of the amazing education the children are receiving at Cross of Hope. After teaching for 39 years, Lynne retired.  It wasn't long before she realized that she needed to be involved, especially with children.  Once a teacher, always a teacher.  Nothing feels better than being a volunteer!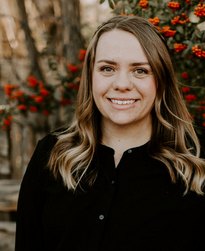 Carly Haynes
After School Care Coordinator
I am known as Ms. Carly to the students and families at Cross of Hope. I am 29 years old, and I have a beautiful daughter who attends COH. I was born here in Albuquerque, and have stayed here all of my life. I love the Land of Enchantment and the beautiful desert dreamscapes. I am an ink and watercolor artist, I enjoy hiking, yoga, running, music, and traveling. I love getting to know new people and doing life alongside long time friends.
I have education from CNM and UNM in Early Childhood Education and Fine Arts. I have a special interest and education from GCU in Mental Health Counseling and Social Emotional Learning. I have a knack for interacting and empathizing with elementary aged students. I am so privileged to be part of this community in which I wear the hats of Librarian, Art Teacher, and Educational Assistant in our 1st/2nd grade room. You can also find me facilitating recess and assisting with lunch time.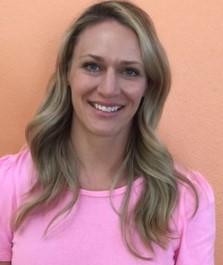 Brianne Mares
Finance Officer
I have been with Cross of Hope for two years now. I started out doing the accounting and bookkeeping for the church and school. I love the children so much and decided to get approved to be a substitute teacher to be able to spend more time with them and help the teachers out as well.  I went to Arizona State University and graduated with Bachelors in communication and minored in Business.  Albuquerque is my home, so I came back after college to work with my family business. I met my husband here and had two wonderful daughters.  I enjoy seeing all the kids' smiling faces. They truly brighten my day.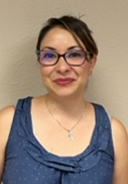 Julie Martin
Lunch Manager
I was born and raised on the Westside of Albuquerque. I even meet my husband of 11 wonderful years at a local Wells Fargo on Coors. We now are blessed to have two
amazing boys. I attended Cibola HS and the Career Enrichment Center (CEC) where I received my License Practical Nurse (LPN) at seventeen years of age. I continued my nursing education at CNM, where I obtained my Associates degree in Nursing. I worked at Lovelace hospital since 2009. I practiced Nursing on their medical surgical/ ICU and step-down units for many years. In early 2016 I found my nursing passion working in pediatrics and mother baby units, which I absolutely loved. After we had our second child, I had the opportunity to be a full-time mom while keeping my Nursing license active. I now have the wonderful opportunity to work at Cross of Hope as the Lunch Manager. I am so blessed to see all the happy children every day.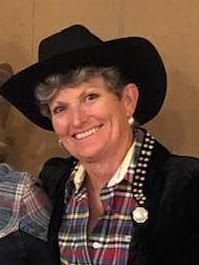 Nancy Lacher
Professional Development Coordinator and the Director of the School Ministry Team
My name is Nancy Lacher. I'm a retired educator who volunteers in a variety of capacities at Cross of Hope School. My history in education includes being a general education teacher, a Special Education teacher, and a principal. I served in the Albuquerque Public Schools for 35 years. I love being able to stay connected
with kids in an educational capacity. I enjoy their energy and sense of wonder. They help me stay young at heart.
Get in touch with Cross of Hope
Call
Church: (505) 897-0047
Preschool: (505) 899-0928
Elementary: (505) 897-1832
Location
6104 Taylor Ranch Rd NW
Albuquerque, NM 87120
Message
Send us a message, we're happy to help!
[/et_pb_column]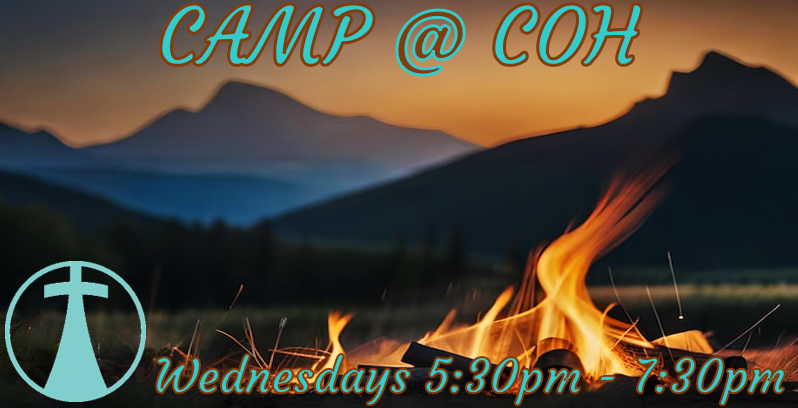 Meals for Camp @ COH
We are asking for your help in providing
simple meals for each rotation of the camp.
Each rotation has 5 weeks.
Each week has a different meal planned.
Some involve cooking and some are take out.
You will find slots available for food donations and/or monetary donations for take-out.  
Thank you for your consideration.
We appreciate anything you can provide. 
Youth Candle Fundraiser
It's that time of year again !
Our Youth will be hosting their Candle Fundraiser.
Please show support on October 1st and November 12th
Mia Bella candles by Patrice Leddy,
505-280-6943, Patriceleddy@hotmail.com 
Will have all of the candles setup for you to see/smell/take home instantly here in the church lobby on Sunday October 15.  Candles are $20 each, all profits go to the COH Youth.
(Cash/checks/venmo/paypal)
Astronomy Night
Cross of Hope Will Sponsor
Astronomy Night Event
Friday, October 20, 2023 at 7:30 PM
This is expected to last a couple of hours. Telescopes, some of them large, will be provided, however guests are welcome to bring their own telescopes. Information about astronomy in general and specific celestial objects viewable in October will be given. This will likely be held at Mariposa Park or at Cross of Hope Church, but the exact location has not been determined yet. More information will be forthcoming. This is a family event, and children are welcome.
Contact: Pastor Rick Alpers,
ralpers@gmail.com, 831-225-9939
LUNCH BUNCH
We meet at various restaurants
The second Wednesday of each month at 1:00pm
October 11, 2023
-BJ's Restaurants & Brewhouse-
10000 Coors Blvd, Ste Ll10
Albuquerque, NM 87114
(Cottonwood Mall)
If you will be joining in the adventure of food and fellowship or need more information:
Please Contact Leeon Carrico
Call 505-554-1128
Leeon.carrico@gmail.com