2022-2023 Tuition and Fees
Academic year $7,075
Non-Refundable Registration $150 (new students)
Instructional Materials Fee $250
Elementary School aftercare – Friday enrichment activities – 12p – 3:30p ($20.00)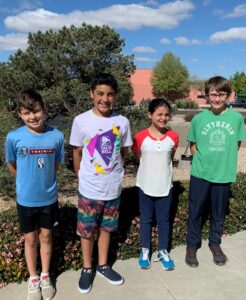 Class Offerings for the 2022-2023 School Year.
Online Registration Is Open.
STEPS TO BEGIN 2022-2023 PRESCHOOL - 5TH GRADE REGISTRATION
Registration for the 2022-2023 Academic year.
Once your

Online Application

has been submitted, it will then be reviewed/approved by our Director of School Ministry.  

You will be notified via email if your application has been accepted and will receive instructions to begin the 

Online Enrollment

process. There is a $150 registration fee for each application.

If you have any questions or concerns during the registration process please email our School Support Specialist,

 Erika Miller at 505-353-7208 or

isspecialist@crossofhope.org

 
Elementary School Family Handbook
Get in touch with Cross of Hope
Call
Church: (505) 897-0047
Preschool: (505) 899-0928
Elementary: (505) 897-1832
Location
6104 Taylor Ranch Rd NW
Albuquerque, NM 87120
Message
Send us a message, we're happy to help!