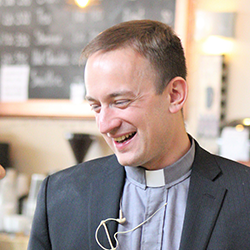 R. Adam Berndt
Pastor
Pastor Adam comes to Albuquerque by way of Chicagoland where he served on staff at Our Saviour's Lutheran Church in Arlington Heights, IL after earning a Master of Divinity degree from the Lutheran School of Theology at Chicago.  "God be with you! I am blessed to serve as lead pastor for this dynamic community of faith. The commitment to children and Christian education along with a sense of mission to the wider church and service to the world was part of God's call to serve here. It is a blessing to learn and grow in life and faith together!"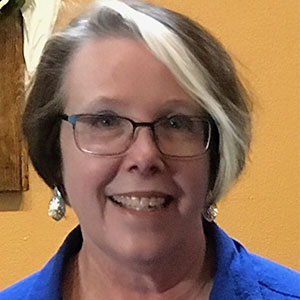 Linda Willoughby
Administrator
Linda has been the Church Administrator at Cross of Hope since 1995. From Linda: "God has led me to Cross of Hope to utilize the skills of administration. It is a true blessing to work along the side of staff, volunteers and congregation folks. The ministry of interaction with all ages that happens during the week is what excites me to work at Cross of Hope. Being a disciple of Christ is fun and at the same time serious business. I have an accountability to God to live the life of Christ and to disciple those around me." 
Erin Sachs
Bookkeeper and Payroll Clerk
Erin Sachs has been a member of Cross of Hope since 2010.  She has served in various capacities including Nursery Caregiver, Communications Chairperson for Cross of Hope Preschool Board of Directors, Class Ambassador and currently, Bookkeeper/Payroll Clerk.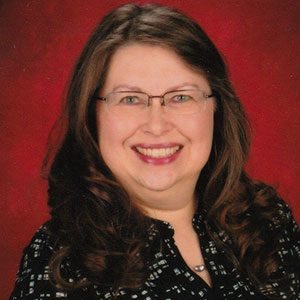 Nancy Morrison
Administrative Assistant
Nancy is a life-long Lutheran from North Dakota. She, her husband, and her daughter joined Cross of Hope in 1995 and Nancy became an employee in 1996. She works with the Pastor and Music Director in worship planning and produces the weekly bulletins and PowerPoints, and as the Administrative Assistant also has various other duties. She had never thought about working in a church, but as He says: "For surely I know the plans I have for you," says the Lord, "plans for your welfare and not for harm, to give you a future with hope."  God does have a sense of humor. Nancy feels blessed to work with Cross of Hope's amazing staff and community of faith.
Cross of Hope's church council is the elected governing body of the church.
Todd Bramley
Church Treasurer
Nancy Lacher
Vice President
Margie Reed
Jane Fuller
Susan Mann-Biddison
Get in touch with Cross of Hope
Call
Church: (505) 897-0047
Preschool: (505) 899-0928
Elementary: (505) 897-1832
Location
6104 Taylor Ranch Rd NW
Albuquerque, NM 87120
Message
Send us a message, we're happy to help!