Cross of Hope Preschool provides a rich environment and curriculum with developmentally appropriate activities that allow children to grow and develop as unique individuals while also growing a lifelong love of learning. COHPS strives to develop a partnership with families to promote active involvement in their children's education.  COHPS is committed to assisting parents in teaching their children the truths of God, a love for themselves and all people, and the skills and knowledge necessary to equip them for lives of joy in service to our Lord.
COHPS has a set of developmental objectives which address eight areas of development for young children. These objectives serve as the basis for teacher's lesson planning and assessment. The Family Friendly Developmental Objectives are provided through the link below. These objectives provide a brief synopsis of our learning objectives for the children. They are a snapshot of the larger Cross of Hope Preschool Developmental Objectives document which is available for parents to review upon request.
Cross of Hope Lutheran Preschool admits students of any race, color and national or ethnic origin.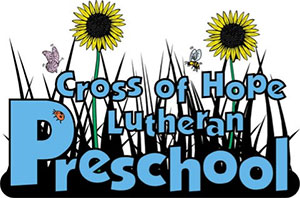 Get in touch with Cross of Hope
Call
Church: (505) 897-0047
Preschool: (505) 899-0928
Elementary: (505) 897-1832
Location
6104 Taylor Ranch Rd NW
Albuquerque, NM 87120
Message
Send us a message, we're happy to help!